Whenever someone asks me the one thing that I'm most passionate about, I would always utter the same answer: serving (with) my fellow youth. Through time and time again, I have proved to myself that I belong to this kind of vocation, to this kind of endeavor. No, I don't plan to be a Salesian Priest who would be ordained to serve the youth. But in my own little way, I know my life has been patterned for that kind of service.I find fulfillment whenever I serve (with) my fellow youth. The young ones bring me energy and motivation. Whenever I'd serve (with/for) them, they never fail to paint a smile on my face after the session. Whether it's a retreat, a workshop, a seminar or a simple get-together these kids never fail to take my feet off the ground and take me for a flight to never land where people don't grow old (but certainly they do grow up, right?) and everyone remains a child forever.
Okay, I'll admit it. I don't want to grow old. Growing up… well, that's an entirely different matter. What I'm trying to say is I want to be young forever. I don't want to be in a rush to be an adult (which I already am, by legal standards). I want to enjoy my childhood (what's left of it) as much as I can. In 3 months I'll be turning nineteen, and I'd be closing a chapter in my life soon after that. Work will start pouring in, and I'd be poring my eyes over certain responsibilities I'd have to attend to as an adult. The adult's life is complicated, ei?
If only I could prevent myself from stepping onto the next level of life, I would. But there are certain realities that I just have to accept. I don't know how to keep myself young despite all the "adultness" I'd have to battle with. Is there a solution for it? Dear Lord, please help me keep my heart young…
Darn, I'm being too sentimental already! Here are the pics for today. Had a very busy day preparing for our retreat next week. Wish us all of God's blessings! Being a Vice-Rector is really a tiring task, but, just like what I've said to Kuya, I want to give it my all this time. After all, I only get to be Vice-Rector once…
Tama na muna senti! Pic time naman! (Photos after the jump!)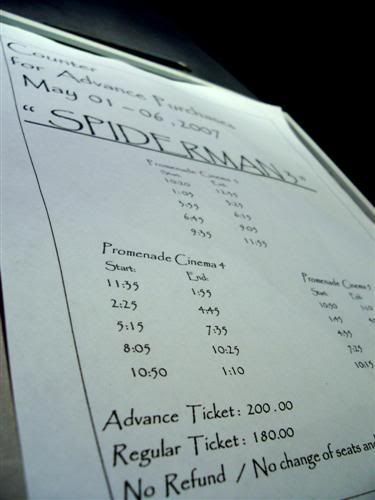 Got my tickets already! May 1: it's a date. =)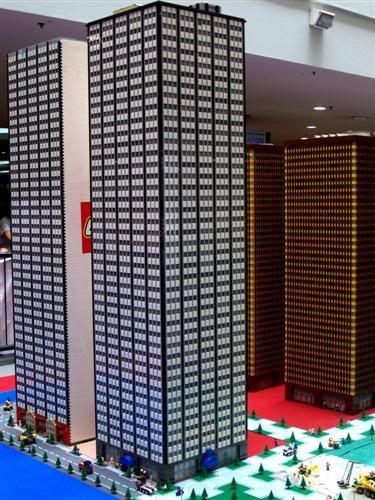 Hindi po ito ang bagong condo unit sa Ortigas. Lego po iyan. =P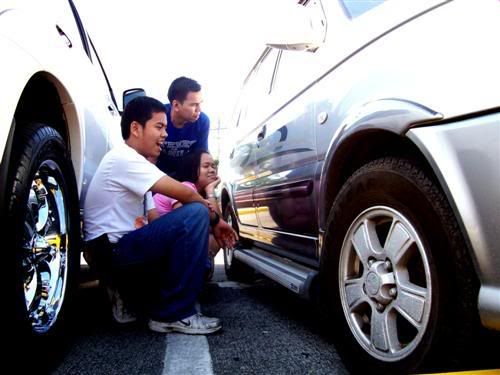 We had to hide at the side of the car because of the scorching heat

Charades charades…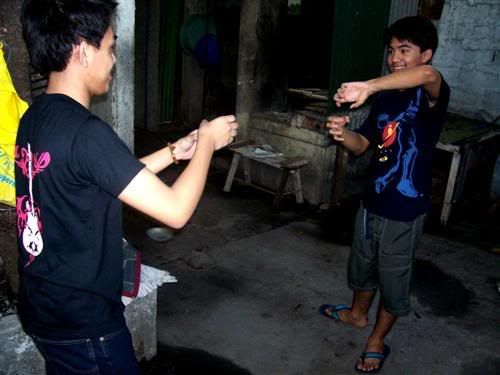 …and Bartending?!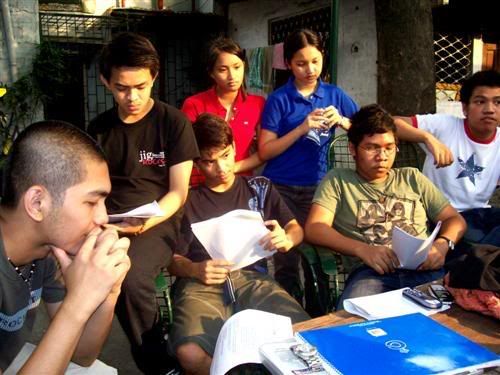 Wow seryoso… clap clap clap!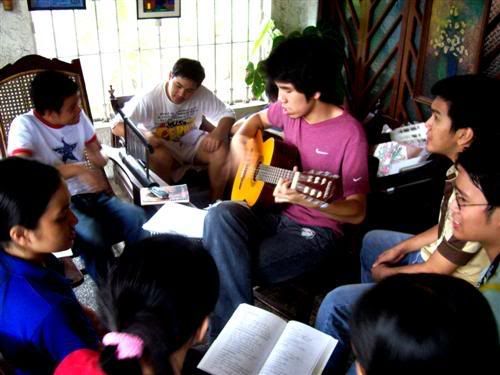 Practicing really hard… =)