Just got home from a Days Practice Session this afternoon. I wasn't really supposed to be there because I have no part in it but as Vice-Rector I wanted to as much as possible see first-hand the progress of my staff. Good thing they were all good kiddies, so I think they're going to go great.What's really striking with what happened this afternoon is that I, for the first time, am the oldest person in the group. Gawd am I that old already?! Gawrsh… it was just like yesterday when I'm always the youngest and now I'm the oldest one. Not really a rewarding thought to remember…
However, it feels quite good to be the eldest. Yes, it means I'm responsible to whatever will happen to all of them but somehow within that grave responsibility there is a rewarding thought in the fact that I'm able to be with the people I'm really passionate serving and doing sercive with: my fellow youth. I do hope I could have at least done even the smallest teeny bit for them that would have changed their life forever. I guess that's what'll make my life really worth living.
In other news, don't you think Pacquiao is so overrated?! Bleh. Honestly speaking, I wished for his defeat during his recent bout. Too bad it was a mismatch. That darn congressman-wannabe needs a little taste of humble pie.
And what's worse about his "victory" are the politicians who, as always, have been flying around like flies and mosquitoes riding on Pacquiao's fame hoping to get showered with a little publicity for the elections. Mga trapo!!! Matalo sana kayo lahat!!!
Hay naku, nakakapang-init ng ulo.
In any case, here are the kiddos (complete with playing in the McDo playground pa, hehe):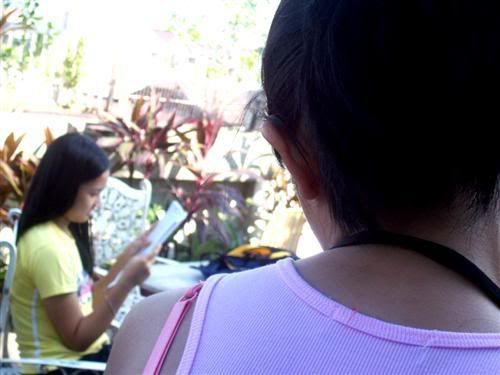 Anna's Back View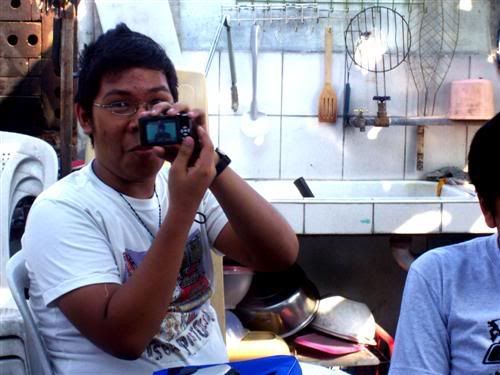 Kash showing off his camera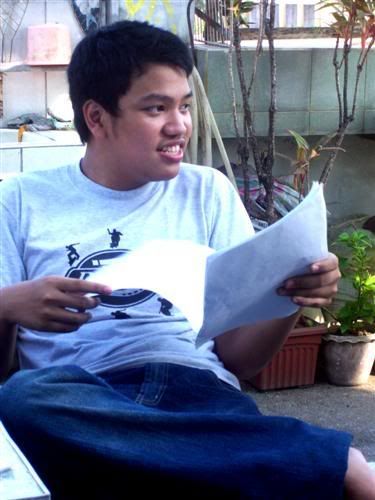 Mako, the Lasenggero (hehe)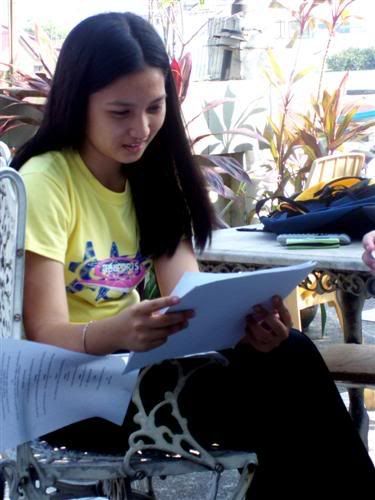 Cielo, the Director

Aimes, ang baby damulag ni Loren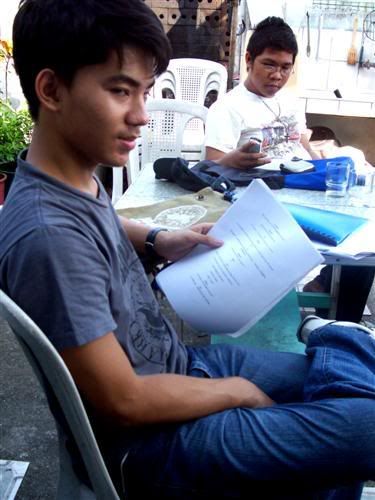 Ralph, the co-Director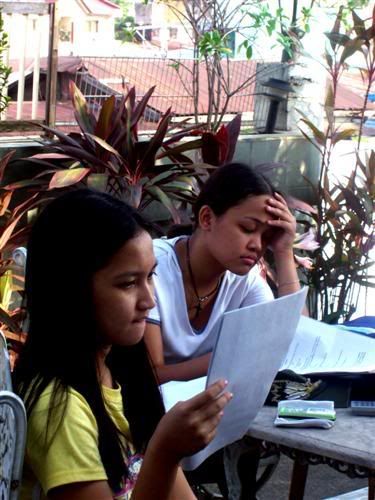 Loren, nanay ni Aimes na may pusa-phobia =P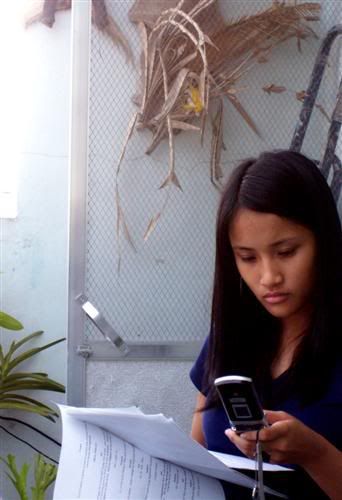 Danielle, ang jozzang artista (sponsor ko!!!)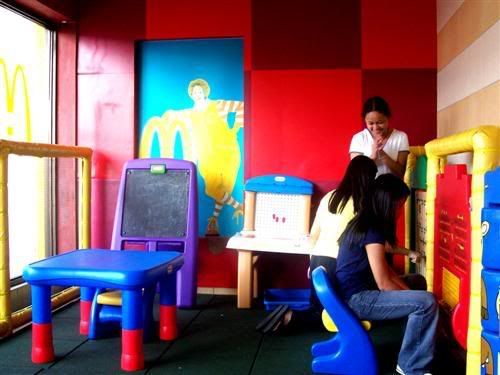 Being the kiddos that they are at McDo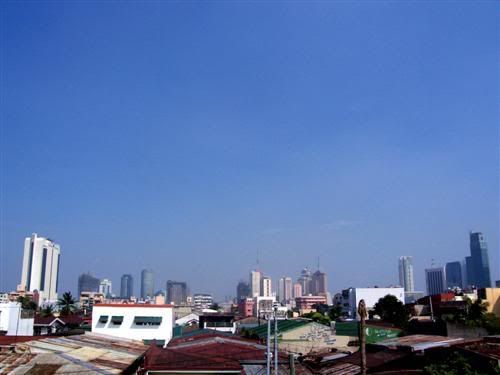 The breathtaking view of Makati by Cielo's rooftop