Plan your life, but never expect everything to happen.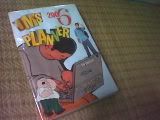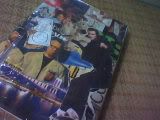 My purrdy purrdy planner! 😛
I started on this planner this year. It was a Starbucks Planner that I got courtesy of Lorenz (and his treasure chest of Starbucks GC's. =p thanks a bunch, bes!). The need for such arose when I would constantly forget I have an assignment an hour before the class starts (which almost got my butt a few times already). I'm becoming really forgetful lately, that's why I told myself I should organize my thoughts into a planner. It turned out, my thoughts (even if they were already written on the planner) are everywhere.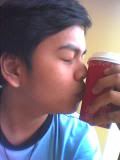 My planner, aside from keeping track of all my schedule, doubles as a diary/journal/blog or something to keep track of what happened in a day (so that I could go back to them if the need arises), and triples as a scrapbook (courtesy of all the pictres I post in its pages). So far the planner has been doing me well, although sometimes I tend to blabber which fills up the pages and makes it looks messy. No, wait, I
love
it messy. Hehe…
I posted this picture at the info page of my planner. When it was not yet filled, the empty space said "put your picture with your favorite starbucks drink here". And so, I took a quick pic and it was perfect! =p
I have so many plans for my planner (wuhoo redundant). I hope I can do all of them before the year ends. That way, I can keep this memorabilia of mine in my treasure chest (and even sell it in the future if ever I become famous. Okay I'll stop the daydreaming here. =p)
*Today was like a Harry Potter movie gone wrong. You paint a magnificent picture with your mind only to find out that almost everything was not what you expected them to be. It hurts, and it hurts more because you don't know why it hurts. It hurts more because you can't understand why it hurts. And it hurts more because you continue hurting even though you want to stop hurting and start caring. My fragile heart has become more fragile, to the point of being totally broken. Let's not hope I die tonight of misery.