You know that scenario when you're typing a very very very very very and not to mention very long essay and then your computer hangs? Yep, that's what happened a mere fraction of a second ago. Curse curse curse, but I can't do anything about it, so just delight yourself in some pictures I shot from our Freshie's Night, okay?!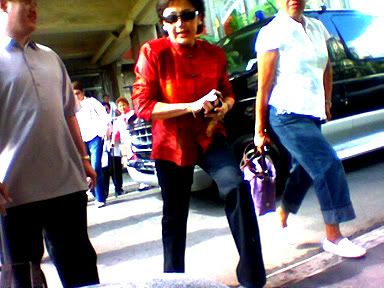 Ate Vi was in Masscom for God-knows-what reason
She literally passed by me, and I was stunned, thus the picture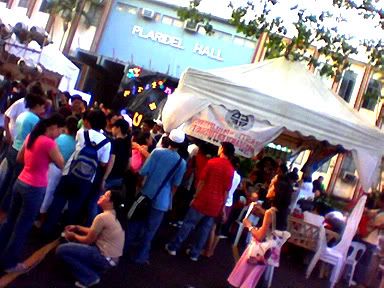 People crowded up in the Plaridel Parking Area for the
Org Fair and First Night F.U.N.K.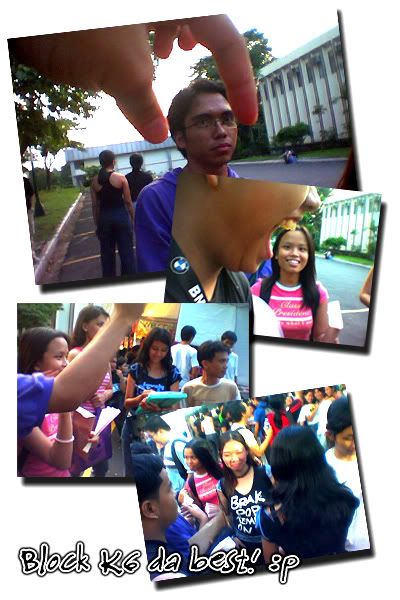 Ultimate Bonding with my Fellow Blockmates
(Present: Missy, Vienna, Tine, Reg, Matt, JM, Froilyn, Dyan, Grace,
Laurice, Lennen, Emman and Carlos)
(Absent: Coeli, Angel, Eli and JM [tukayo])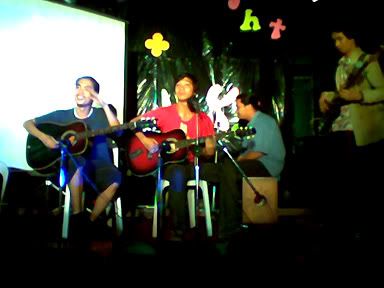 Giniling Festival enticed the crowd with hits like:
"Chong, Boyfriend mo'y Pokpok", "SilingGiniling" and
"A Letter to Angelina Jolie"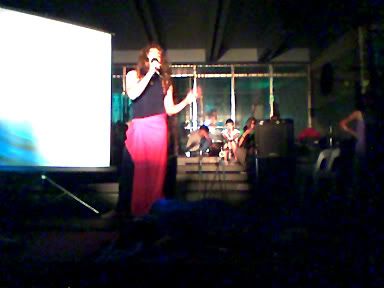 A member of the Cineastes Society belted it out with
"Ikaw ang Lahat Sa Akin",
in continuation of the AVP
It rained real hard that's why the event got postponed momentarily (or at least yun yung naabutan ko), but some of us just had enough and we went home. I met Kuya
Jerick
and Kuya
Bikoy
there, too, and I signed up for MCO! Gee I hope the Entrance Rites isn't that hard. Sayang naman yung ibang AVP ng ibang orgs kung hindi na talaga natuloy because of the rain…
*Sigh*…