The pictures… are back!!!
Courtesy of Lorenz, and his trusty MP3 player who happens to also be an external file storage device, I was able to transfer my oh so precious pics from my memory card to my PC.
I've been grogging to have my own memory card reader, but I guess I'm too lazy to save up for it. I have a knack for choosing a moment's pleasure rather than a lifetime of joy.
So! Expect *some* pictures in the next coming posts or whenever I feel like putting one. But for the meantime…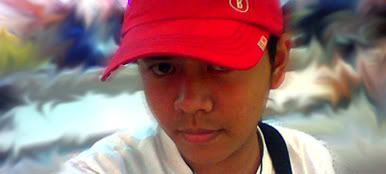 I'm BACK!!!

No Comments »