Black Saturday's starting to get… gloomy. Even though there are clouds momentously swooping by the blue sky just outside my window, it's starting to get real dragging by the minute.
And because of this idleness and boredom I'm going through right now, I'm gonna bring you yet one pathetic, lame excuse for a blog.
Passing the University of the Philippines required a lot of tasks to be carried out before we get to the final stage, the registration slash enrollment. There are Confirmation of Enrollments, Pre-Enlistments, Document Verification and Physical and Medical Check-ups.
The first time I browsed through my UP Acceptance letter (Read: almost 20 pages!), I was fine with all the pre-requisites, since I cannot enter UP anyway without those. Well… not until Mico divulge some information about the PHYSICAL AND MEDICAL CHECK-UP.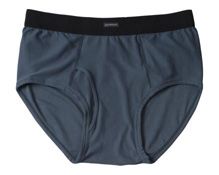 According to his mom, the PMC (Physical/Medical Check-Up) will be held with patients stripping down only to their undies. Cringe. The thought of it made me cringe at that moment. I browsed through the Letter once again to verify such information, and…
It was true. The letter read, "…are encouraged to come newly bathed and in fresh underwear." I was doomed. No wait, we were doomed. To date, this'd be the first time that we'll go somewhere unknown to us, meet somebody unknown to us, do something unknown to us, in only our underwear. How humiliating can it get?
I was trying to battle Mico off the thought of it. He kept on insisting that we'll be inside a certain room, all of us applicants, down to our undies. I kept on telling him that'd be too awkward and the university won't allow such a thing to happen, and that in the letter it is stated that "…consultations are to be done individually." But still, he kept on insisting.
But hey, there's nothing wrong with imagining the worst case scenario. No wait there is. EVERYTHING's WRONG with imagining it, so quit it, Mico! This'd be the first time we're gonna be doing this so just the thought of it makes us cringe.
Oh, God, please not! ^_^
*If you think I'm exaggerating or acting lame, then go try it yourself. Go some place secluded, bring a stranger, strip down to your undies and tell me how you feel. I'd congratulate you if you happen to live by that moment without cringing. Brrrrrr!*