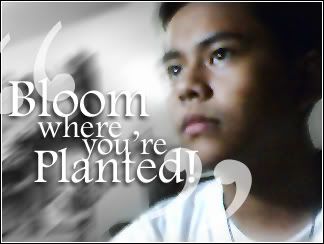 The mother hands down a beautifully-wrapped package to her son, smiling gleefully as she watches her sone gaze in amazement at the wonderful mystery wallowing his whole being at the moment. Father stands nearby, wearing the tantamount smile his wife and son is sporting at that very refined moment.
The son carefully unveils the mystery hidden behind the wondrous package. With his puny, glittering hands, he tears off the wrapper concealing the surprise awaiting his jaw drop.
"O… kumpleto na yan, binili ko talaga yung kumpleto…!," the mother retorts enthusiastically. The package has been granted its wish; the son's jaw dropped heavily in utter amusement on what could be the paramount of his entire being.
"Wow… si Frozone!," exclaims the son.
"Oo… kumpleto na talaga yan… diba gusto mo yan?," the mother questioned.
"Opo!," the son replied enthusiastically.
"O… yan na gift namin sayo!," said the mother.
The two hugged each other real tight, as if tomorrow might never come. The son carefully scrutinized every detail of his new prized possession, as if it'd escape the moment he took his eyes off it.
"Thank you po, Mommy, Daddy!," the son gratified.
Wow. That was the cue for my jaw to drop. How I wished my parents would do that to me; and how I wished I could be like that to my parents.
My retreat was a major diappointment for me, not only because I haven't seen the sincere effect of it on my classmates, but also because I didn't see the sincerity of my parents on the retreat that could've changed my life. But, even though there were many disappointments about my retreat, there was one thing I'm really thankful for.
"Bloom where you're planted." A passage handed down to me by my mom in her letter. After reading it, and even months after the retreat, I didn't know what it meant. Until now.
Be contented with what you have. Mom is telling me to be contented with what I have right now. That whatever I have right now, I should be able to utilize in order for me to grow as a person. Be contented. Be satisfied. Yun pala yun…
So now, if ever I feel the urge of envy or the impulse to buy, maybe I should ask myself, "Is this a need or a want? Am I blooming where I was planted?"
Bloom. You'll never know, you could be a rose on your own. Or a sunflower. Or even a kalachuchi! ü